Gulf County declares local State of Emergency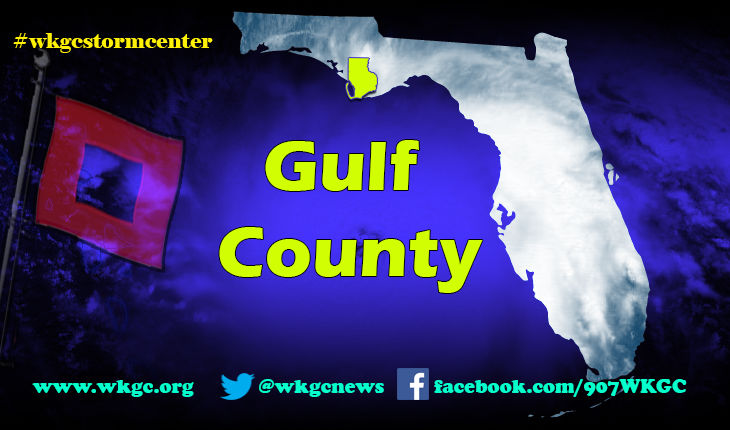 Gulf County, Florida – At their Emergency Meeting on Friday October 6, 2017, the Gulf County Board of County Commissioners declared a Local State of Emergency for Tropical Storm Nate.
All persons with interest in Gulf County are strongly advised to monitor the latest forecasts, and should begin taking precautions to protect life and property.
As a result of Tropical Storm Nate, Gulf County Emergency Management officials have moved to condition level 3-Monitoring. This means the storm has become a potential threat to Gulf County with tropical storm force winds possible within 72 hours. The maximum sustained winds for Gulf County are forecast to occur between Saturday afternoon and into Sunday. At present, there is no intent to evacuate Gulf County. Citizens should take the following steps:
1. Monitor weather stations; check the Gulf County Emergency Management website and Facebook page.
2. Review family/personal plan.
3. Inspect shelter or evacuation kits.
4. Check prescriptions and food.
5. Ensure vehicle and generator fuel tanks are full.
6. Brief family members on situation.
7. Determine plan for pets.
9. Identify closest shelter should evacuation become necessary.
Connect with WKGC
comments