Tyndall Air Force Base – HURCON 5 Conditions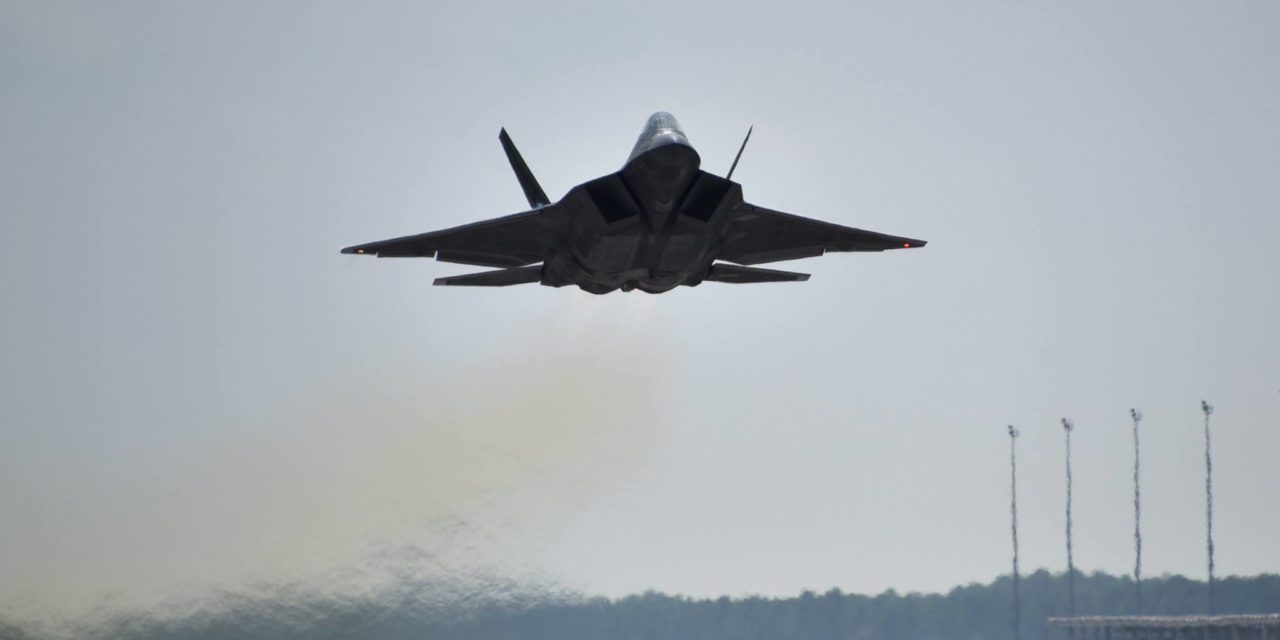 HURCON 5 has been declared for Tyndall AFB
Tyndall Air Force Base, Florida –  Over the past 24 hours, Tropical Depression Sixteen has developed in the western Caribbean. The Depression is expected to strengthen and move north into the Gulf of Mexico over the next 24-36 hours.
Tyndall is forecasted to see impacts on Saturday afternoon, Oct. 7, as the first rain showers associated with the storm begin. On Saturday evening, winds are forecasted to increase to Tropical Storm force winds (39-73 mph). Overnight on Saturday, into Sunday morning, Oct. 8, the storm is forecasted to be upgraded to Hurricane status (+74 mph). At this time, landfall is expected to occur along the Florida Panhandle mid-morning Sunday as a Category 1 Hurricane (Sustained Winds: 79 mph, Maximum Gusts: 95 mph). The maximum sustained winds for Tyndall AFB, are forecasted to occur 8 to 11 a.m., Sunday.
At this time, evacuation of all base personnel or aircraft has not been ordered.
Beyond the first 72 hours, hurricane forecasting is very susceptible to error and change.
As potential weather threats develop, Public Affairs will update the base website, www.tyndall.af.mil, and the base Facebook page, www.facebook.com/325FWTyndall, with information and HURCON details.
Updated: 345pm cdt 10/4/17
Connect with WKGC
comments