Calhoun County Update 10am cdt 9.9.17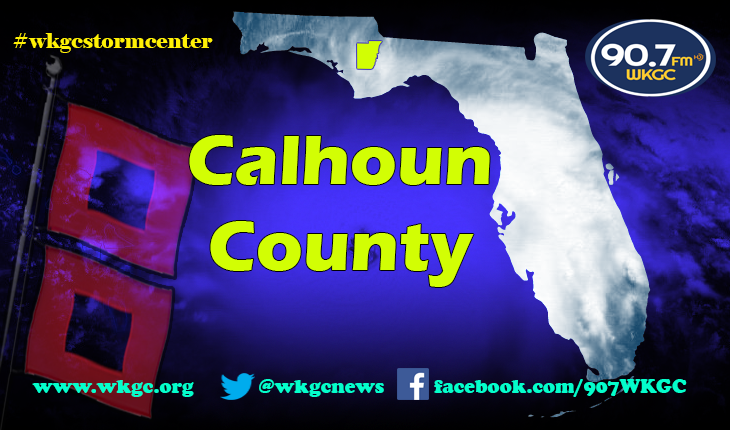 Calhoun County declared a local state of emergency Friday, 9/8/17, at 8am.
Due to the potential effects of Hurricane Irma, Calhoun County Emergency Management is opening a Red Cross general population shelter. The shelter will be established at Blountstown High School and will be opened at 3pm cst Saturday, September 9, 2017.
The Blountstown High School is located at:
18597 NE SR69 Blountstown, FL 32424
The Emergency Shelter is provided for public use in the event you do not feel safe in your location, and you have no other option for refuge.
WHAT TO BRING :
Photo ID and other important documents, sleeping
gear (e.g., pillow, blankets, cot, modest sleepwear, ear-plugs),
personal hygiene supplies (toothbrush, diapers, baby food, baby
wipes for washing), medications, special dietary items, snacks
and comfort foods. Remember: There is no place in a shelter to
store valuables, other than in your pockets
WHAT NOT TO BRING:
Do not bring pets, illegal drugs, alcohol,
guns, knives or weapons of any kind.
If you have questions contact Calhoun County Emergency Management at (850) 674-8075
Connect with WKGC
comments