Bay County – Update 9.9.17 3pm cdt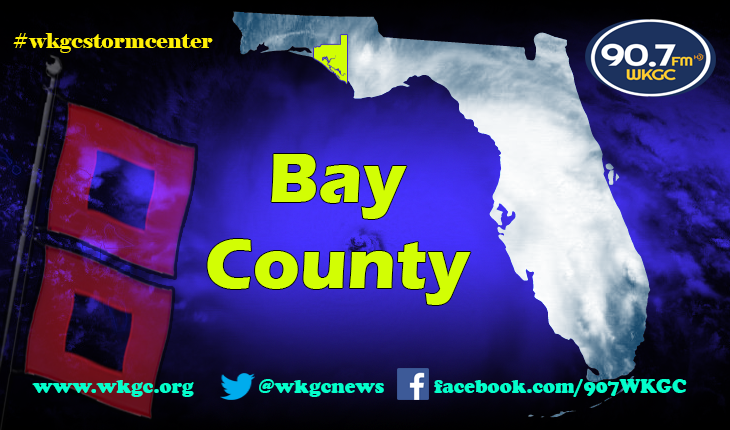 Bay County Emergency Management update on #Irma 130pm cdt 9.9.17:
Rainfall:
Very light rainfall accumulation is expected for Bay County. Two inches or less.
Storm Surge:
Very little surge is expected for Bay County. Higher tides by 1 to 2 feet but nothing that would cause any evacuations.
Wind:
For a few hours on Monday (Between 6 am and Noon) Bay County may experience 35 mph sustained winds. Our citizens and businesses should secure things like lawn furniture, outdoor signs or merchandise on the sidewalk and such. Dead wood will also fall from trees so our citizens should not park under trees with dead limbs.
Bridges:
None of our bridges will close due to sustained wind speeds currently forecast. However, during the height of sustained winds persons on the road should exercise caution and try to delay their driving until after the winds subside Monday afternoon.
Shelters:
Shelters for evacuees from south and central Florida are open along I-10. If Bay County needs to open a risk shelter due to any unexpected change in the storm's intensity and track we can accomplish that very quickly. That would occur at Bozeman and it would open sometime Sunday afternoon. The chances of our opening a shelter are very low based on current expectations. Currently we do not foresee any need for opening a risk shelter. This could change based on a westward shift in the wind field. Highly unlikely.
We continue to monitor #Irma closely.
Connect with WKGC
comments