Bay County on Standby to Open Host Shelter, Activate Emergency Operations Center (Update 630pm cdt 9.9.17)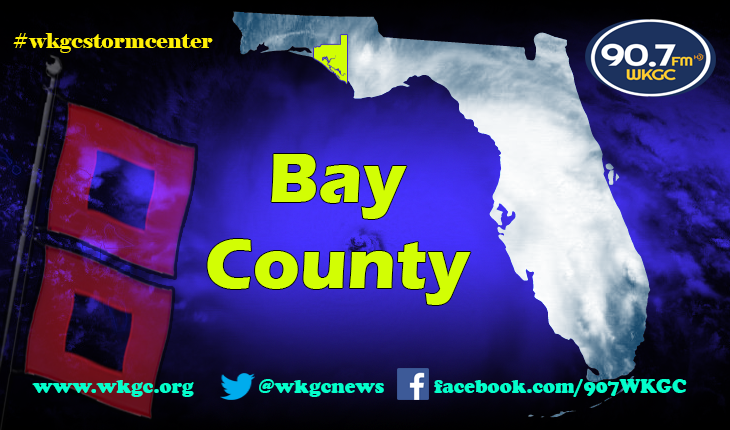 Bay County on Standby to Open Host Shelter, Activate Emergency Operations Center –    Update 630pm cdt 9.9.17
Panama City, Fl. -At the request of state Emergency Management officials, Bay County is on standby to open an emergency host shelter for Hurricane Irma evacuees at:
Deane Bozeman High School
13410 State Road 77
The host shelter will also be used to accommodate any Bay County residents who wish to leave their homes as the weather deteriorates late Sunday. The shelter will be opened within an hour of notification by the state that it is needed. Otherwise, it will open Sunday afternoon for local residents prior to the arrival of impacts of Hurricane Irma.
The Bay County Emergency Operations Center (EOC) will activate at Level 2 at 10 a.m. Sunday, Sept. 10. Further activation will occur as circumstances dictate. A press conference will be held at 11 a.m. Sunday at the EOC.
"We are opening this shelter to assist the state at their request in accommodating evacuees from Hurricane Irma," Bay County Emergency Operations Chief Mark Bowen said. "And, while forecasts for our area still predict minimal impacts, out of an abundance of caution we want to provide a haven for Bay County residents who are not comfortable in their current accommodations."
Emergency shelters should only be used when no other sheltering options are available. They do not provide the comfort or convenience of a home or hotel, and it may be crowded, noisy and boring.
Please bring any specialty food or snacks you require, and food must be non-perishable. You should also bring bedding, clothing, medications and toiletries. Do not bring alcoholic beverages, illegal drugs or weapons.
As of 5 p.m. Saturday, the following impacts are expected for our area as Hurricane Irma continues northward:
Rainfall: Very light rainfall accumulation – two inches or less – is expected for Bay County.
Storm Surge: Very little storm surge is predicted for Bay County at this time, though high tide may be one to two feet higher than normal. Storm-surge related evacuations are not expected.
Wind: For a few hours Monday – between 6 a.m. and noon – Bay County may experience 35 mph sustained winds. Citizens and businesses should secure lawn furniture or other materials susceptible to high winds. Avoid parking cars under trees with dead limbs.
Bridges: No Bay County bridges will close due to sustained wind speeds currently forecast. However, people should avoid being on roadways until the winds subside.
Please follow Bay County, Florida Emergency Services on Facebook for the most current information concerning Hurricane Irma.
Sign up for emergency notifications at www.alertbay.org
Connect with WKGC
comments