Tyndall Air Force Base officials move to HURCON 4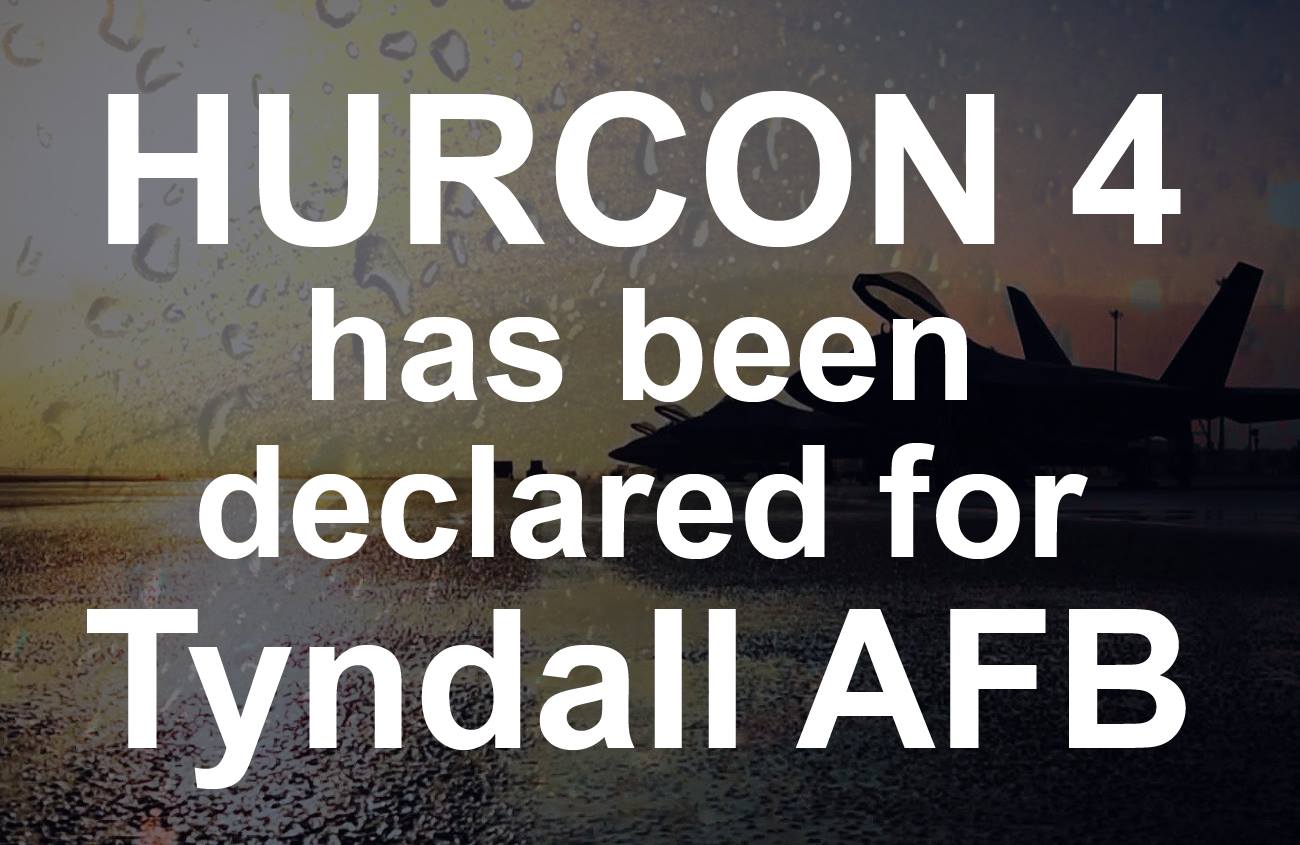 TYNDALL AIR FORCE BASE, Fla. – As a result of Hurricane Irma, Tyndall Air Force Base officials have moved to HURCON 4 as of September 7th, 2017. This level warning means the hurricane has become a potential threat to Tyndall, where destructive winds are possible within 72 hours. There has been no move to evacuate the aircraft or base personnel.
The 325th Medical Group officials have no plans at this time to reduce patient care hours, but there are steps beneficiaries can take to be prepared medically for any contingency.
— All obstetrics patients who are within three months of delivery are advised to contact their doctor and consider requesting a copy of medical records for safekeeping.
— Patients who need prescriptions refilled within the next 48 hours should call the satellite pharmacy (toll free number is 800-356-5273).
The satellite pharmacy hours have been extended from 8 a.m. to 5:30 p.m., September 7, and from 7:30 a.m. to 5:30 p.m., September 8. Stay up-to-date on medical care information at www.facebook.com/325thMedicalGroup.
Tyndall personnel and their family members should take the following steps:
Ensure you have completed all steps/precautions listed for HURCON 5
Continue to monitor local T.V. and radio
Prepare home for hurricane
Clear yard of loose materials that could possibly turn into projectiles
Update Air Force Personnel Accountability and Assessment System (AFPAAS)
Identify closest shelter
As potential weather threats develop, Public Affairs will update the base website, www.tyndall.af.mil, and the base Facebook page, www.facebook.com/325FWTyndall, with information and HURCON details.
Connect with WKGC
comments