Grayton Beach State Park #4 in Dr. Beach America's Best Beaches 2017
"Dr. Beach" 2017 America's Top 10 Beaches
Miami, FL— Siesta Beach is number one in the 27th annual Top 10 Beach List, produced by coastal expert Dr. Stephen P. Leatherman, professor at Florida International University. A panhandle beach, Grayton Beach State Park makes the top 10 list.
Siesta Beach boasts that it has the finest, whitest sand in the world, which attracts sand collectors and beach lovers from all over. The clear, clean waters along this gently-sloping beachface make for ideal swimming. The beach is hundreds of yards wide, attracting fitness fans and volleyball players. Siesta is a year-round beach that is very popular with snowbirds during the winter months. There are lifeguards along this crescent-shaped beach along with full amenities. Recent upgrades include expanded parking, while maintaining the beautiful natural environment, and a free trolley to transport beach-goers.
Coming in at number 4 on the list for 2017 is Grayton Beach State Park, in south Walton County. This beach boasts of its sugar-white sand and emerald green water where development has been restrained so big sand dunes still dominate the landscape. At the same time, all the amenities of great restaurants and accommodations are close by in the old town of Grayton Beach or Seaside. Many people choose to camp in this wonderful state park that also features tidal lakes and freshwater ponds. Former Governor Bob Graham told me that this was his favorite beach.
TOP 10 BEACHES 2017
1. Siesta Beach Sarasota, Florida
2. Kapalua Bay Beach Maui, Hawaii
3. Ocracoke Lifeguarded Beach, Outer Banks of North Carolina
4. Grayton Beach State Park Florida Panhandle
5. Coopers Beach Southampton, New York
6. Coast Guard Beach Cape Cod, Massachusetts
7. Caladesi Island State Park Dunedin/Clearwater, Florida
8. Hapuna Beach State Park Big Island, Hawaii
9. Coronado Beach San Diego, California
10. Beachwalker Park Kiawah Island, South Carolina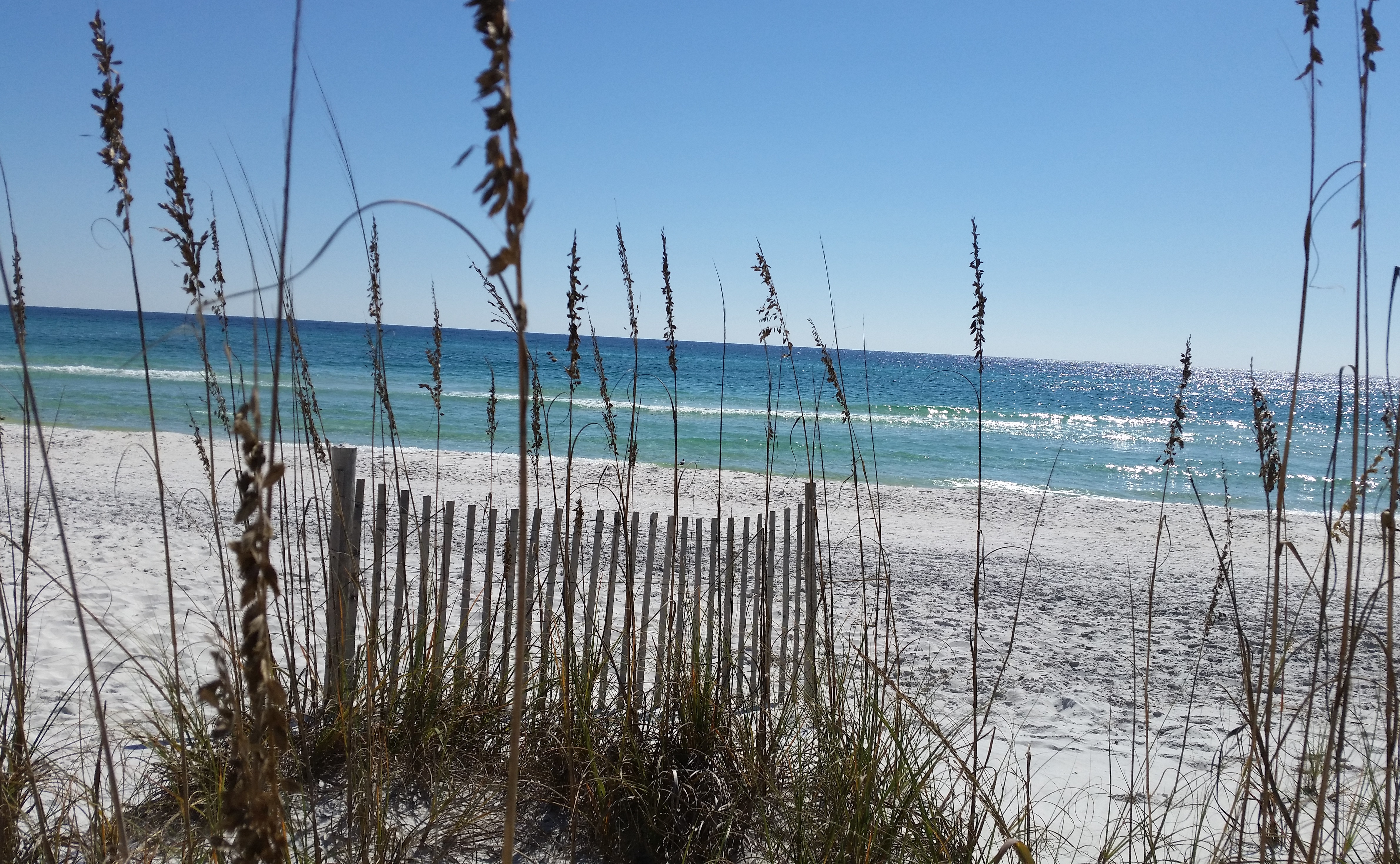 Grayton Beach State Park, Photo credit: drbeach.org
As "Dr. Beach" (www.DrBeach.org), Leatherman has selected the annual Top 10 Beaches since 1991. Fifty criteria are used to evaluate beaches, which include water and sand quality as well as safety and management. Dr. Leatherman is an internationally known coastal scientist who has published 20 books and hundreds of scientific articles and reports about storm impacts, coastal erosion and ways to improve beach health and safety. More emphasis is being placed on environmental management and beach safety. Bonus points are awarded for prohibition of smoking on beaches. Previous National Winners are retired and listed on my web site
Read more
from Dr. Beach on 2017 Top 10 Beaches
Connect with WKGC
comments